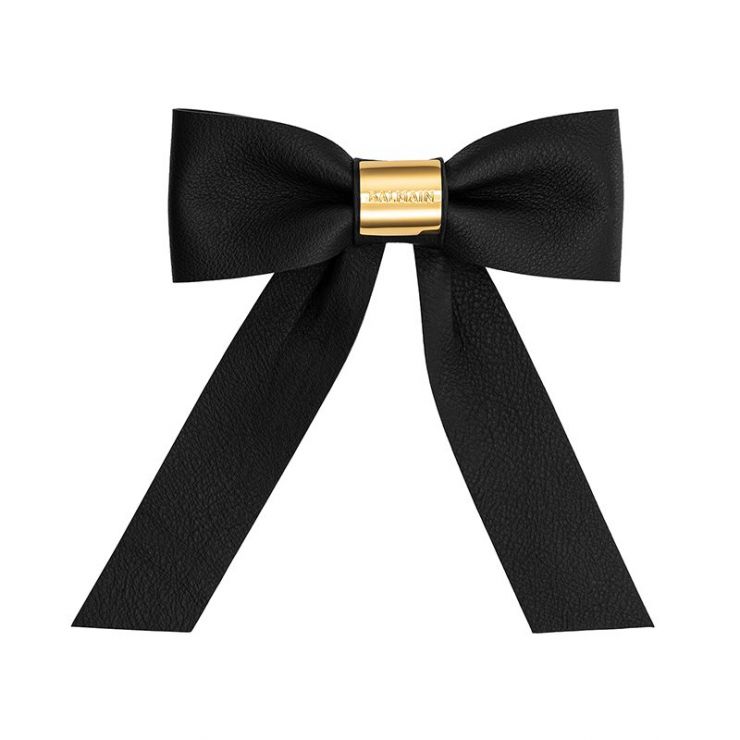 Limited Edition Barrette Bow FW21
In short
Napa leather hair bow with 18K gold plated logo plate. The Barrette clip is easy to attach and ensures that the bow always retains it's beautiful shape.
A unique design and statement hair accessory

Beautifully engraved 18K gold plated logo
How to use
Style the hair as desired and add an elegant touch with the Limited Edition Barrette Bow FW21.