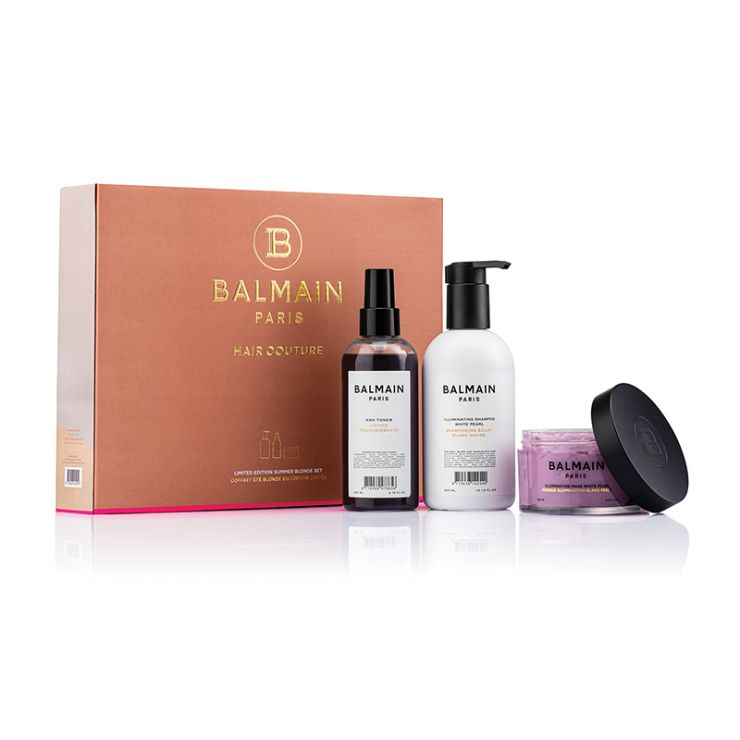 Limited Edition Summer Blonde Set SS22
In short
The Limited Edition Summer Blonde Set pairs our Illuminating Masks and Shampoo with the Ash toner for the all-in-one collection for luxury care, color rejuvenation, and healthy hair.
Repair Damage from Colour
Description
The Summer Blonde Set has been carefully formulated to treat, maintain, and replenish blonde & ash tones of hair, starting with our Illuminating Mask & Shampoo and being finished with our Ash toner, providing moisture, strength, and shine.
How to use
Use the Illuminating Shampoo to gently cleanse the hair and the mask to deeply nourish while correcting the hair colour. Use the Ash toner on towel dry hair and spray from a 30 cm distance for a perfect coverage. Excessive use is not recommended due to the permanent effect on the hair colour. Always use in combination with a regular care line, like the Couleurs Couture Care line.