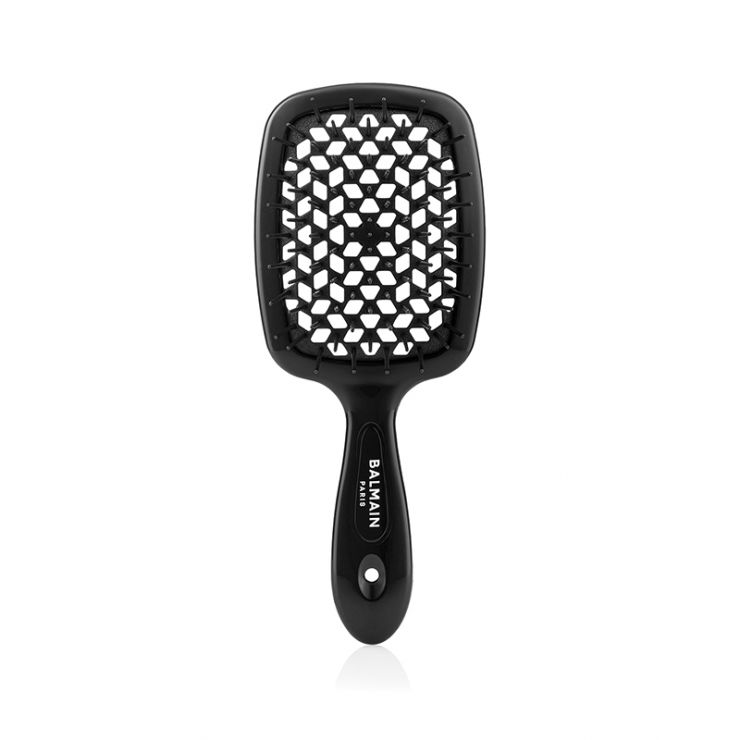 In short
Hairbrush with unique soft, flexible bristles to detangle the hair effortlessly. The Detangling Brush is suitable for all hair types and ideal for wigs and hair with extensions. The favourite brush of many professional stylists.
Super soft and flexible bristles

Suitable for both dry and wet hair

Prevents hair breakage and hair damage
Description
The Detangling Brush contains soft bristles that glide easily through the hair and eliminate tangles effortlessly without pulling the hair. The bristles are strong enough to brush through tangles and at the same time flexible enough not to damage the scalp. Regular brushing creates strong and supple hair, seals cuticles and creates beautifully detangled hair with a healthy shine. Thanks to the flexible bristles, this brush is ideal for hair with extensions. The Detangling Brush glides through the hair easily without damaging the bonds.

How to use
The Detangling Brush can be used on dry, damp and wet hair. Start with brushing the hair from the mid-lengths to ends in small sections and work your way up towards the scalp to prevent breakage.