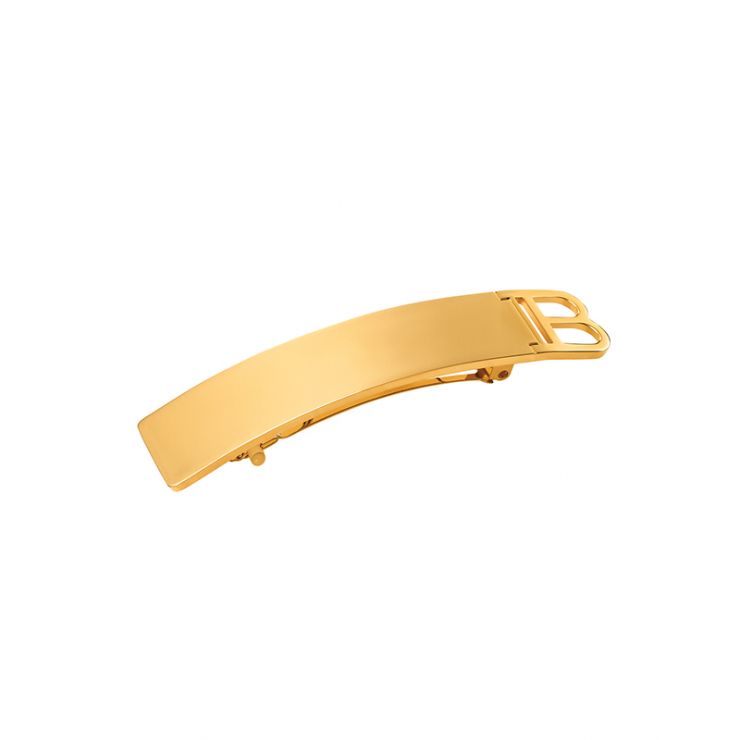 Limited Edition Barrette pour Cheveux B Gold SS21
In short
Handcrafted 18k gold plated Barrette Pour Cheveux, embellished with a B initial on the side. Presented in a slim, rectangular silhouette and equipped with a unique French clip at the back that ensures a strong hold.

Handcrafted hair accessory

Elegant and Modern Design
Description
The medium-sized Barrette Pour Cheveux is a stunning and luxurious hair accessory that is sure to elevate any hairstyle. Handcrafted with the utmost care and attention to detail, it becomes a truly special piece. Plated with 18k gold, the barrette exudes a beautiful and sophisticated shine that captures attention. Its slim and rectangular silhouette showcases an elegant and modern design, making it perfect for half updo's. It also includes a polishing cloth to help keep the accessory in perfect condition.

How to use
Create a low ponytail and use the clip to secure the ponytail.