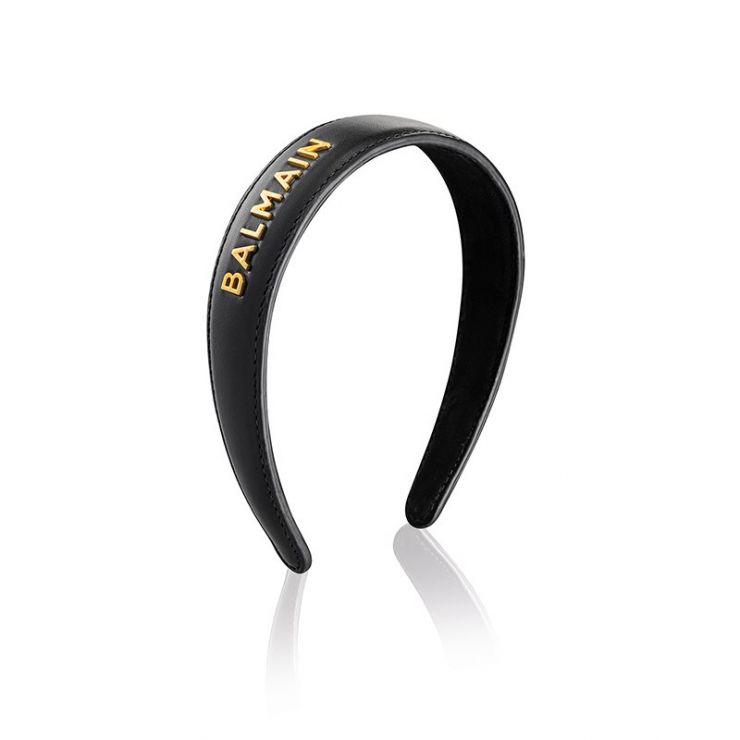 Limited Edition Headband Large FW21
In short
Napa Leather headband with 18K gold plated embossed logo and nubuck inside to give perfect grip onto the hair.
Designed to enrich every hairstyle

Adorned with the 18K gold plated logo

Made of the finest quality Napa leather with a nubuck back to keep the accessory in place
Description
An exclusive iconic hair accessory inspired by the Fall/Winter 2021 Balmain fashion collection. The handcrafted Headband is made of the finest high quality genuine Napa leather and embellished with a 18K gold plated logo. The Genuine Leather Headband adds a touch of class to any hairstyle.
How to use
Place the ends of the Limited Edition Headband in front of the ears right where the hairline stops. Gently push the headband back until the ends are behind your ears, then lower the top of the headband into place. Style as desired.