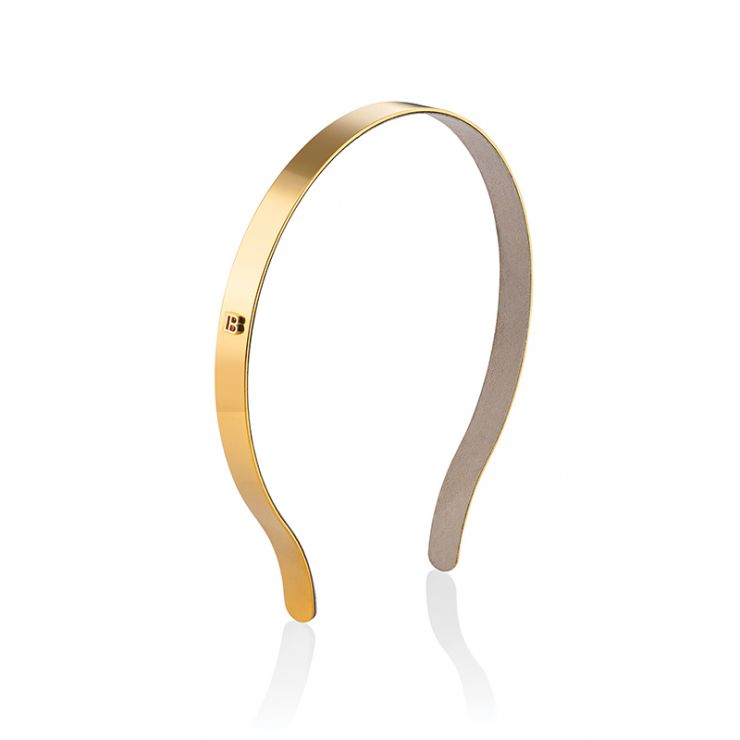 Limited Edition Riviera Headband Gold Small
In short
A sophisticated statement hair accessory. The small handcrafted 18K gold plated headband features a hand polished surface that perfectly attracts and reflects the light. Inspired by the decadent life of the French Riviera. Including polishing cloth to keep the accessory in perfect condition.
Includes a polishing cloth
Description
Inspired by the house's rich couture heritage and relying on nothing but the finest materials, craftsmen and design, Balmain Hair created "Les Accessoires", a luxury hair accessory line. The hairpieces in the "Les Accessoires" collection are entirely handcrafted by using traditional techniques. Every single item in this collection features the signature golden detailing. This returning design element can be found in all Balmain Paris collections.
How to use
Style the hair as desired. Top it off with the limited edition headband.