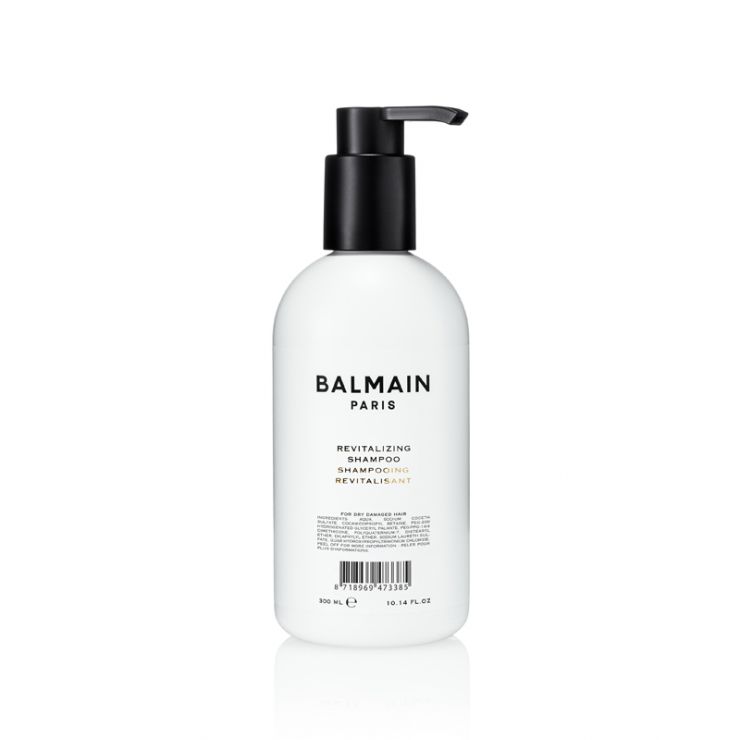 Revitalizing Shampoo 300ml
In short
Gently cleanses whilst providing optimal nutrition to dry, damaged hair. Moisturizes, nourishes and rebuilds the strength of the hair from within. Makes the hair stronger and more manageable.

Optimal nutrition for damaged hair
Description
An intense replenishing treatment that strengthens and rebuilds the hair from within. The enhanced formula includes a fine selection of vitamins E, F and P and Cashmere Protein. The combination of these vitamins result in smooth and soft hair. Vitamin E boosts the hair and revitalizes the strands. Vitamin F cherishes the scalp; it acts as a conditioner for the skin. Vitamin P works as a repairing agent to restore dry and damaged hair. Cashmere proteins gives a luxuriously soft feeling and makes hair stronger since cashmere proteins support the natural protein in the hair. Cashmere is fine in texture yet strong and lightweight; it leaves the hair bouncy and manageable.

How to use
Apply to wet hair, massage softly and rinse thoroughly.
Backstage Secret
Wear hair down more often or in a loose ponytail to prevent putting unnecessary strain on your locks to avoid damaged hair.