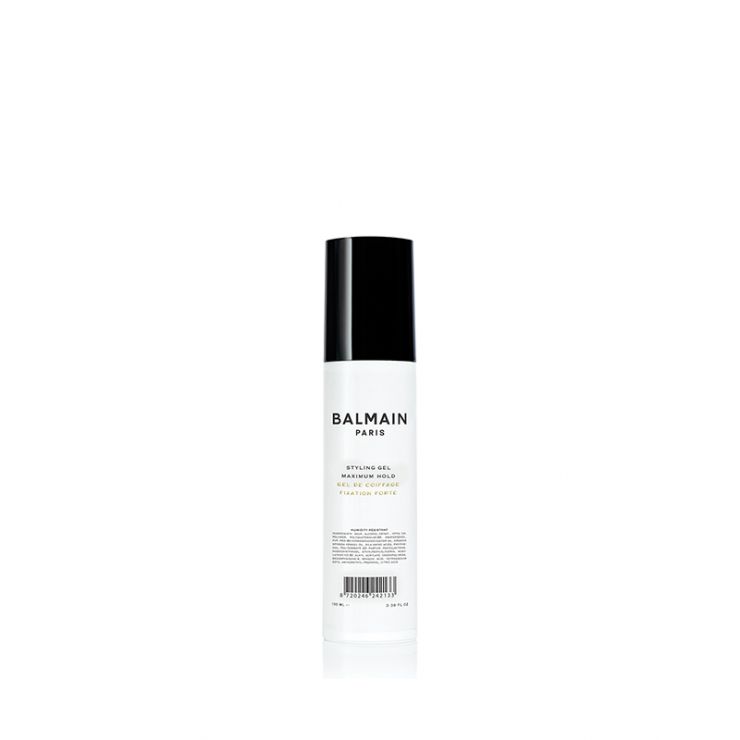 Styling Gel Maximum Hold 100ml
In short
A lightweight, versatile styling gel with maximum, long-lasting hold for wet or dry hairstyles. Washes out easily due to the water-based formula. The perfect formulation for powerful catwalk inspired looks.

Description
The clear and non-sticky formula of the Balmain Styling Gel Maximum Hold is perfect for hairstyles that desire a long-lasting hold. Shapes easily in wet and dry hair. Enhances shine and hydrates each hair strand.
Ideal for short to medium hairstyles but also excellent to tame fly-aways when creating a ponytail. The lightweight styling gel has a neat and durable finish. Argan Elixir and Silk Protein restore dry and damaged hair.
How to use
Apply a small amount of the Styling Gel Maximum Hold on your fingertips, then style your hair as desired.